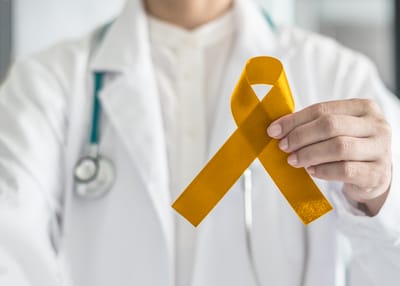 Since the Heather Brooke Foundation was established in 2007, we have been dedicated to raise funds to fight childhood cancer and to help children with other debilitating diseases. We have done this by organizing Golf Tournaments, Bull Roasts, Paint Nights, Raffles, donation drives, and receiving personal donations from our loyal donors.
Approximately 50% of our funds have been donated to the Johns Hopkins Pediatric Oncology Department research team working to cure childhood cancers. The team was granted a clinical trial for high risk sarcomas based on the results they derived from a PCR machine, purchased with funds we provided. This was a big deal in their research! Other equipment donated has helped them in their research efforts.
Johns Hopkins Children's Center has been the recipient of iPads, games, computer equipment and music for their Activity Room. We also provided funds for a Thanksgiving dinner and gift bags for patients and their families. We have sponsored twenty-four children at Camp Sunrise, a camp for children with cancer, where they are given the opportunity to participate in various activities while still receiving their treatments. The cost of this camp is $1,000 per child for one week. We also gave them a printer, paper, and cartridges for printing their weekly newsletter. We have visited the Camp and experienced the excitement and joy these children get from their week away at camp.
Additionally, we have supported Make-A-Wish, Cool Kids Learning Center, Kamryn Lambert Foundation, Casey Cares Foundation, and other organizations dedicated to helping children fighting debilitating illnesses. We sponsored a child through the Adopt-A-Wish program. We have participated in the Music for Medicine Program as well. Together we hope to make a difference.
The Foundation has donated to many local children's medical funds, as well as provide computers or laptops to help with their school work. We have responded to various requests all to improve the quality of life for many children through this difficult time in their life.
We have in the past, and will continue in the future, to help children through funding research and doing what we can to ease a child's journey.